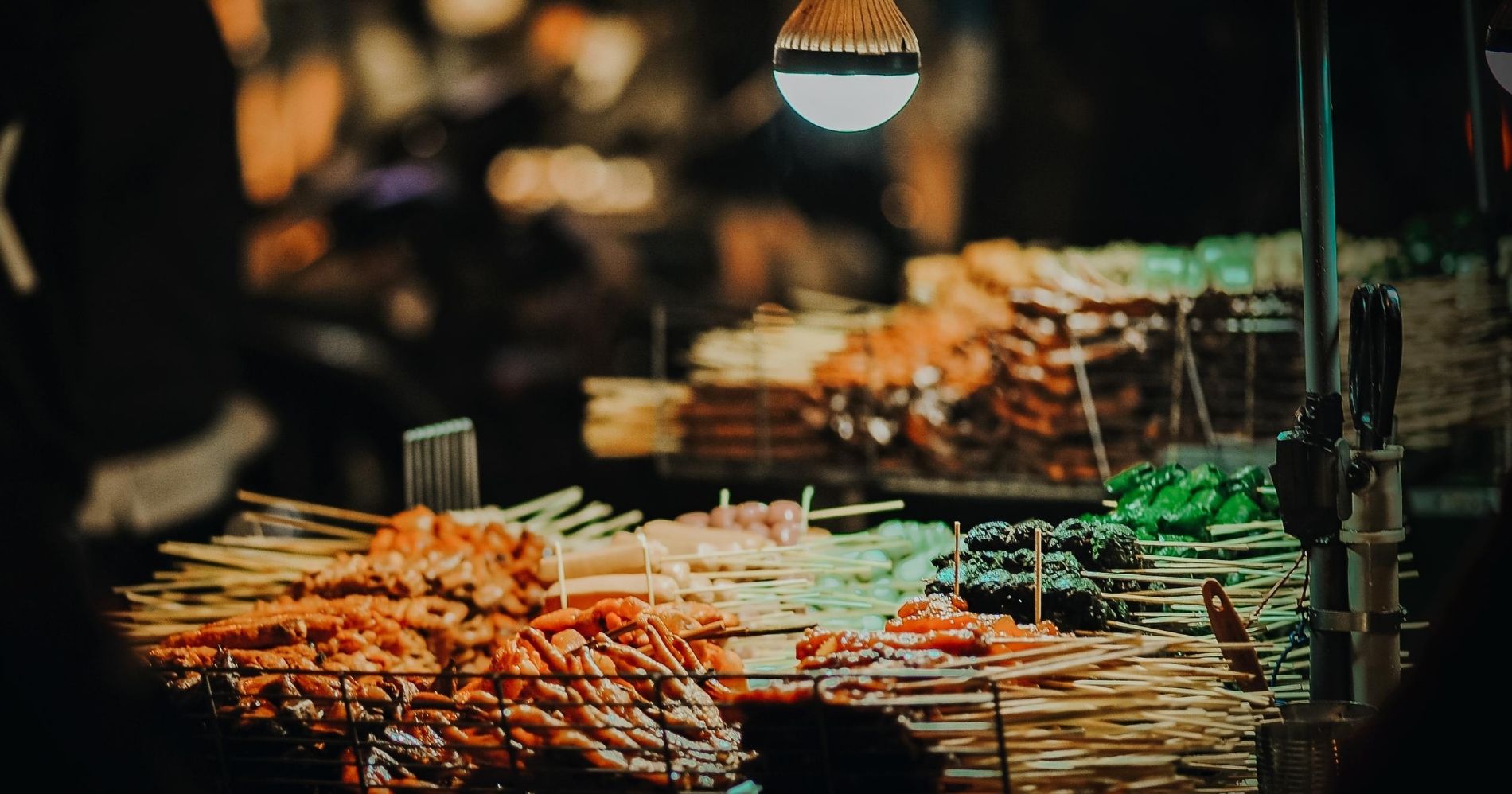 The best street food in the world - If you've traveled the world, it seems like you'll agree that no other continent can match Asian offerings in terms of food. Every country in Asia has its differences ranging from taste, type of food, and atmosphere. This is what makes hunting street food in Asia an experience that is not forgotten. In these cities, you will smell the most delicious until you return hungry even after eating. These places are known all over the world for their best street food.
Here is the city in Asia with the best street food that you must visit them all!
1. Singapura
In 2019 Singapore was named the best country in the world for its street food. The Singapore government has strictly regulated the location and cleanliness of its street food. These food vendors generally gather at food courts and are scattered on every street corner.
A large number of mixed ethnicities in Singapore also makes the many variants of street food there. The most famous menu is Hainan rice, savory rice served with boiled chicken, then given soy sauce, as well as mashed green chili sauce and chicken broth soup. In addition there are Kopi tiam, Roti cane, Nasi lemak, and other foods that are a mixture of several ethnicities in Singapore.
2. Thailand
It is impossible for you not to try street food while sightseeing in Thailand. Street vendors in certain places, especially in Bangkok offer street food from morning to night. When you're looking for breakfast in the morning, you can click through to try Bangkok's sweet soy milk and bean curd. When lunch arrives, Nasi Hainan complete with chicken can be found on the side of the road. The food in the evening is even more festive, there are Pad Thai Noodles to a variety of other Thai foods to choose from. Street food prices in Bangkok are around 35-70 Baht. While the drinks can be purchased at prices starting from 20 Baht only.
Some popular street food restaurants in Bangkok include Yaowarat Road in Chinatown, Petchaburi Soi 5, Sukhumvit 38, and Silom Soi 20.
3. Japan
Who doesn't like Japan? Japan has always been a must-visit tourist destination. Besides the tourism that is in demand, Japan is also a paradise of good food, and if you talk about street food in Japan, you have to go to Fukuoka. This street food culinary center has about 150 street stalls called Yatai scattered throughout the city. The food served was delicious and reasonably priced compared to other places, around 500-900 yen. Usually, Yatai starts to open in the evening and can be the perfect destination for finding dinner. Tonkotsu Ramen with Hakata-style is a must-try in Fukuoka. The texture of this ramen gravy is creamy and served with straight and thin noodles, chashu, red pickled ginger, and onions. Fukuoka is also famous for Mentaiko, a.k.a. fish eggs mixed with chile, sake, konbu, and yuzu. It is spicy and suitable to be served with onigiri to spaghetti.
Popular Street Food in Fukuoka include Nakasu, Hakata-Ku, and Chuo-Ku.
4. Taiwan
Next up is Taiwan, the famous roadside snack from Taiwan is Stinky tofu which is fermented first and then Steamed, fried, grilled, and boiled. There's Hu Jiao Bi bread with sesame sprinkles, Bao bing which is red bean shaved ice.
Places to hunt for street food at Shilin Night Market are open from afternoon until midnight, Then there is Tamsui Old Street, in addition to hunting for various types of clothes here there are also many street foods to try, and Raohe Night Market is one of the oldest night markets in Taiwan. Street food in Taipei can be found at many night markets with prices starting from NT 20.
5. China
This is one of the countries whose food is already widespread all over the world. Finding good street food in China, especially in Beijing, is not difficult. Chinese food types are also very many and rich in flavor because they are influenced by various styles, ranging from Hui, Mongolian, and Manchurian. In addition to being sold by the roadside, there are also more organized street foods such as food courts with card payment systems. For the food itself, you should try Bing Tanghulu which looks eye-catching once. It's a kind of candy made from dried fruits. The outside is coated with sugar which makes it taste very sweet, but there is a touch of sour taste from the fruit on the inside. Jiaozi (Chinese Dumplings), Jianbing (Chinese Crepes), Chuan'r (Chinese Kebabs), and Banmian are some of the good street food that must be tasted during a culinary tour in Beijing. Street food prices in Beijing start from 3-80 yuan.
Street Food Venues in Beijing include Jiumen Snacks, Wangfujing Snack Street, Guijie, Niujie Muslim Snack Street, and Fucheng Street.
6. Indonesia
Last but not least, we have Indonesia as one of the countries that have good street food in Asia. When asked about the best street food in Indonesia, the answer must be a lot. Starting from Nasi Goreng, Gorengan, Martabak, Seblak, Nasi Uduk, Soto, Bakso, Bakmi, and many more! The price is very friendly in the pocket. Can be obtained starting from Rp.2.000. Uniquely in Indonesia has various street food in each area.
Places in Indonesia that you should visit if you want to enjoy a variety of street food including Semawis in Semarang, Musi River in Palembang, Losari Beach in Makassar, Psp Street food in Tanjung Pinang, and Malioboro in Jogja. In traditional markets, there are also many street food vendors.
Thus some of the best Asian countries for street food. Can be an alternative culinary tour when visiting the country above. So are you ready to visit and taste this delicious street food?